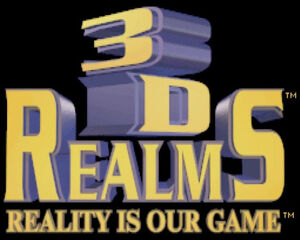 3D Realms is the company that originally developed and published the Duke Nukem franchise. Although 3D Realms was previously known as Apogee Software, Apogee Software has been a distinct entity since 2008.
The company was founded by Scott Miller in 1987 and was originally headquartered in Garland, Texas. In 2014, the company relocated to Aalborg, Denmark after it was acquired by the same holding company as Slipgate Ironworks (formerly Interceptor Entertainment).
In 2015, 3D Realms settled a lawsuit granting the exclusive rights to the Duke Nukem IP and all Duke Nukem games ever produced to Gearbox Software, effectively ending 3D Realms' involvement in the Duke Nukem franchise.
In August 2021, 3D Realms was acquired by the Embracer Group, the same holding company that owns Gearbox Software.
Apogee Software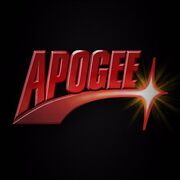 3D Realms was originally founded as "Apogee Software" in 1987 and did not change to "3D Realms" until 1994.
In 2008, Terry Nagy purchased the "Apogee Software" name from 3D Realms and spun-off his own company.
Since 2008, the new Apogee Software proceeded to work on Duke Nukem titles using a license purchased from 3D Realms. Most notably, Apogee began work on Duke Nukem Trilogy, a three-part compilation that would have included the following games:
Apogee nearly canceled Duke Nukem: Critical Mass over concerns about the legitimacy of the license they had purchased from 3D Realms, and they halted the remainder of the trilogy until the matter could be resolved. When a lawsuit determined in 2015 that Gearbox Software, not 3D Realms, was the exclusive rights holder of the Duke Nukem IP, this would have exacerbated any issues with Apogee Software's license. Apogee has not tried to develop any Duke Nukem games since the lawsuit.
In April 2020, it was discovered that Apogee had also worked on Duke Nukem DS, an unreleased Nintendo DS port of Duke Nukem Arena. A prototype of the game was leaked when an anonymous buyer purchased a development cartridge on eBay.
Duke Nukem games by 3D Realms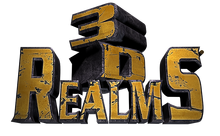 3D Realms has developed a variety of Duke Nukem games under both the "Apogee Software" and "3D Realms" company names. Here is a complete list of all the Duke Nukem games they have developed:
Beyond Duke Nukem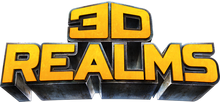 In their early years, 3D Realms was also well-known for developing Rise of the Triad (1994) and Shadow Warrior (1997).
Since the fallout with Gearbox Software in 2015, 3D Realms has been publishing games centered around a protagonist named Bombshell. Bombshell was originally planned to appear in Duke Nukem Forever as Duke Nukem's sidekick, but she was cut from the final game. Because her intellectual property rights were not lost to Gearbox Software, 3D Realms has since published a few games centered around her:
Key people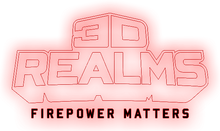 List of notable 3D Realms employees, past and present:
External links